CUSTOMCELLS® -
Ahead in cell innovation
CUSTOMCELLS® is one of the leading companies in the field of development and series production of special lithium-ion battery cells. Based on modern process technologies, flexible production environments, access to an extended supply chain and through an experienced R&D team, CUSTOMCELLS® develops customised cell technologies in Itzehoe (Schleswig-Holstein) and takes over the industrialisation of the developed cell concepts.
Cellforce Group GmbH: Joint Venture between Porsche and CUSTOMCELLS®
External Content - YouTube Video
This is a placeholder for third party content, please click to activate.
The external provider might be able to collect user specific data by activating this content. For more information please check out our data protection.
The automated series production of CUSTOMCELLS® at the second company location in Tübingen (Baden-Württemberg) is one of the most modern production facilities for battery cells in Europe. Traceable cell assembly processes, flexibility in cell chemistry and format, high-precision production processes including state-of-the-art quality assurance systems and unique, modern cell forming and testing make CUSTOMCELLS® overall a leading technology specialist and supplier for the automotive, aerospace, medical, oil and gas and maritime industries.
Higher energy density, more compact dimensions, maximum safety: application-specific battery cells are considered key technology and a prerequisite for an electrified future, not only for the development of current and future electric cars. With CUSTOMCELLS, we are successfully paving the way for this. We started in 2012 as a spin-off of the Fraunhofer Institute. In the meantime, we are one of the leading companies in the field of development and series production of special lithium-ion battery cells.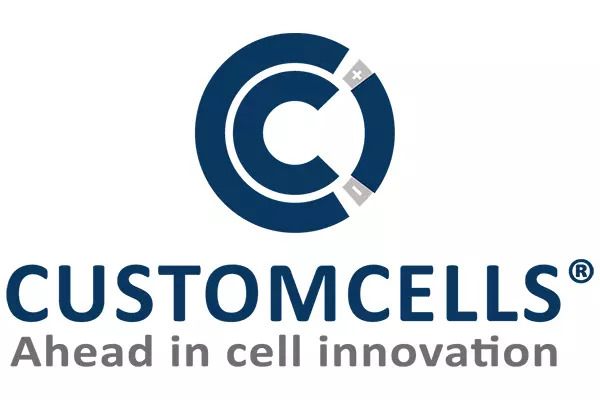 Our comprehensive industry and technology know-how makes us the natural partner in a world undergoing radical change. Last year, for example, we launched our joint venture with Porsche AG to develop and manufacture high-performance battery cells. Since last year, we have been driving the battery technology of the air taxi company Lilium to series maturity and will also produce it as one of the start-up's main suppliers at our plant in Tübingen. With our locations in Itzehoe and Tübingen, we also successfully support customers in the maritime industry, the chemical sector and medical technology as an independent European developer and manufacturer - from cell design and prototype construction to industrialisation or the establishment of micro- and gigawatt factories.
CUSTOMCELLS® - POWERED BY PEOPLE
CUSTOMCELLS® offers an attractive working environment with challenging projects. With our steadily growing team of over 150 employees, we are one of the world's leading companies in the field of special lithium-ion accumulator technologies. We offer highly motivated employees a wide range of responsibilities and creative freedom combined with individual development opportunities. CUSTOMCELLS® is characterised by flat hierarchies, good team spirit and strong growth.
The CUSTOMCELLS® location in Itzehoe is in northern Germany - Schleswig-Holstein - more precisely in the district of Steinburg. Itzehoe is the county seat of Steinburg. The CUSTOMCELLS® company premises are located there in the Itzehoe-Nord industrial park (Itzehoe Nord exit). A good infrastructure, optimal transport connections for commuters, beautiful surroundings and a wealth of leisure and cultural activities characterise the region at our CUSTOMCELLS® location in Itzehoe.
Further project partners at the Battery Research Centre in Itzehoe